General Information
Realizing the demands and challenges of dawning 21st Century, our School has been aptly named "Yugantar Public School" The School is an English medium co-educational institution for residential as well as day scholars. The institution is an un-aided one, being administered by ' Rajnandgaon Gurukul Shiksha Samiti '. Our School is affiliated to the Central Board of Secondary Education, New Delhi and in this respect it is the only institution of its kind in the entire district.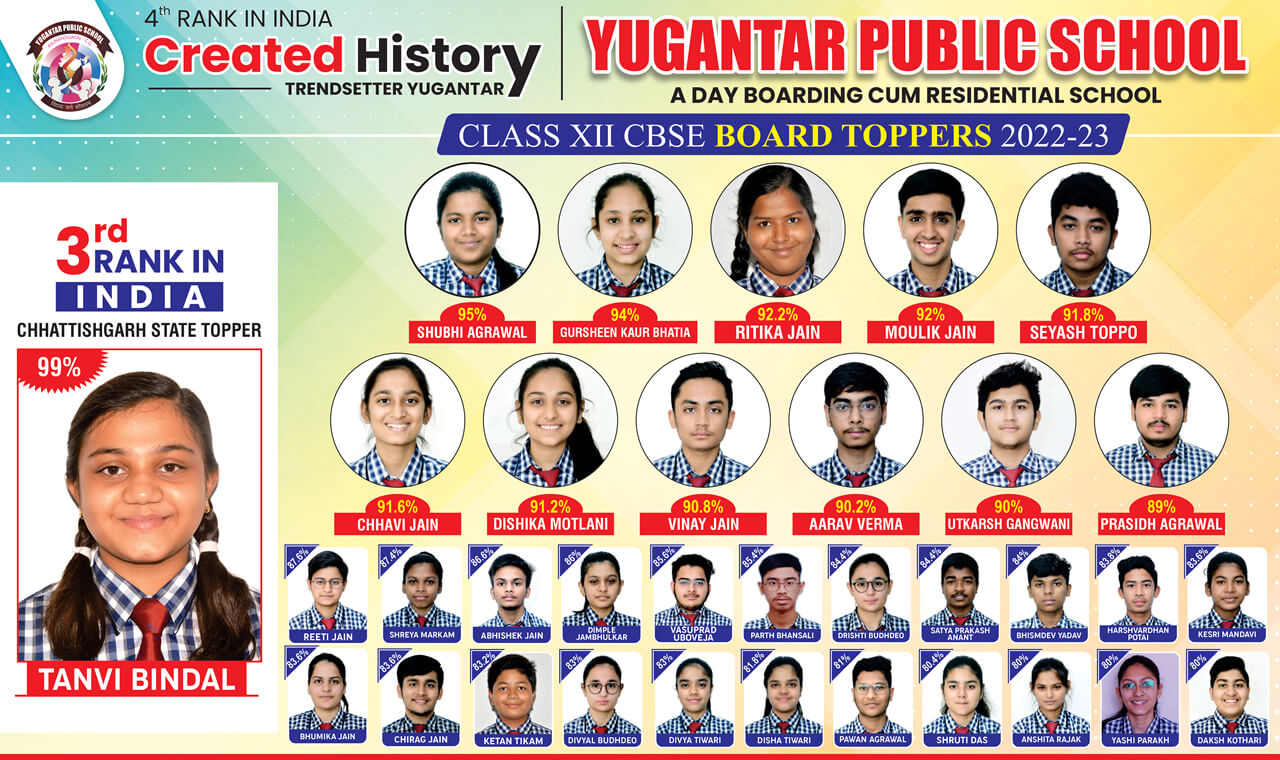 Spectacular Board Result
The academic year 2022-23 brought astounding board results both in classes X and XII .In class X Miss Venya Asati topped the list with 95.6 % and in class XII Miss Tanvi Bindal secured I st position in entire Chhattisgarh state with 99 % .Miss Shubhi Agarwal secured 95 %.Moreover in classes X and XII thirty students secured 90 and above.
Aims & Objectives!
We, at Yugantar, strongly believe that the purpose of education is not only to impart knowledge and skills but also to develop character and values, preparing its pupils to face the challenges of the future with hope and confidence. Our entire academic concept is founded on the rich cultural heritage and the age-on " Gurukul Tradition " imbibed by us. The motto of our school is not only to set excellent standards in academics but also to provide a healthy and congenial atmosphere in achieving total education through all-rounded personality development of the students paving their way towards a bright and composed career.